With all the planning and hard work that goes into launching a new product, it is usually one small piece of paper that holds things up.  That little piece of paper is the product label and it's amazing how often this delays the production process.
Even the production of an existing product can be sidetracked by label corrections, modifications, and required changes due to regulatory requirements.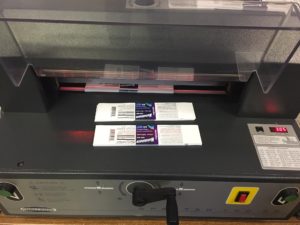 A new product introduction can start with an existing label and merge into something better, or start from a concept in which the product and the label are developed in a sequential manner.  Focusing on the label early in the process can cut weeks, and even months, off the product development process.
To aid in this process, NutriCrafters offers print on demand full color laser printing services.  Not only will this help us know what your product will look like prior to production, it will shave both time and money off the production process.