We are focused on providing medical practitioners, small companies, and entrepreneurs with the infrastructure needed to develop top quality products and services for a healthy tomorrow.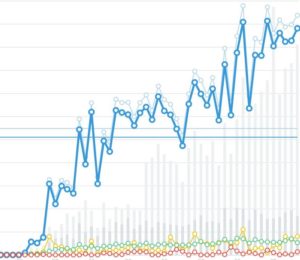 This graph—actual data from a NutriCrafters managed web site—shows monthly marks for revenue, orders, and units. While not always uphill, certainly a positive trend.
In my early 20's, I was employed by one of the fastest growing supplement companies and our orders grew 100 fold within a month.  I learned much during this time, but what has stuck with me is the need to plan for and control growth.  Without a good plan in place, uncontrolled growth will cause problems with the supply chain and likely deficiencies in quality.
Let us help you successfully manage your future growth.
Best regards,
Dale Fowkes
Founder, NutriCrafters, LLC